Free New Year Close Reading Activity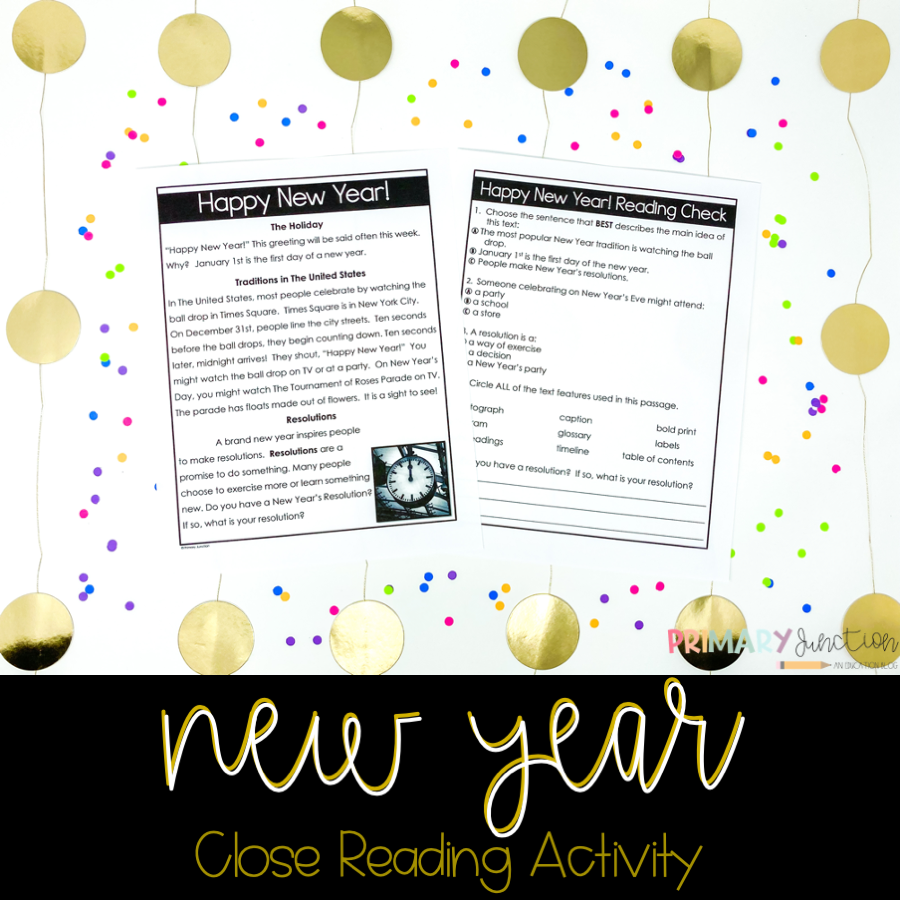 Happy New Year! It's hard to believe a new year is upon us. As you prepare to head back into the classroom this January, I have a FREE close reading activity you can use to teach students about the New Year holiday and its' traditions!
Included is a text that teaches students about the holiday, traditions in the United States, and popular resolutions that are often made. After students finish reading the passage, they can complete the accompanying comprehension check. The included comprehension check includes both multiple-choice and written response questions covering skills such as main idea, text features, text evidence, and higher-level thinking responses.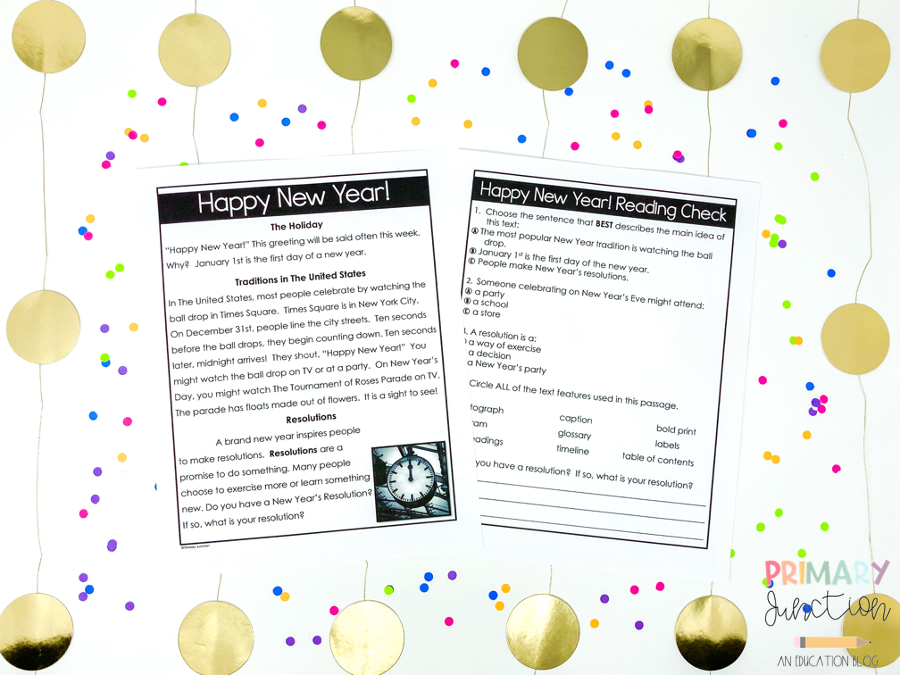 To download the Free Happy New Year Close Reading Activity, simply complete the form below.
Have a wonderful New Year!