Titanic – Read All About It! (Freebie!)
I admit I am still fascinated by Titanic after all these years.  It's terrifying to think of that fateful night and how the passengers/crew must have felt.  Through the years much has been said and done about the ship, but I'm still struck by the story.  This weeks marks the 100th Anniversary of Titanic's maiden voyage (April 10th) and sinking (April 15).  In honor of this, I decided to create a small unit on Titanic to teach kiddos all about this legendary ship.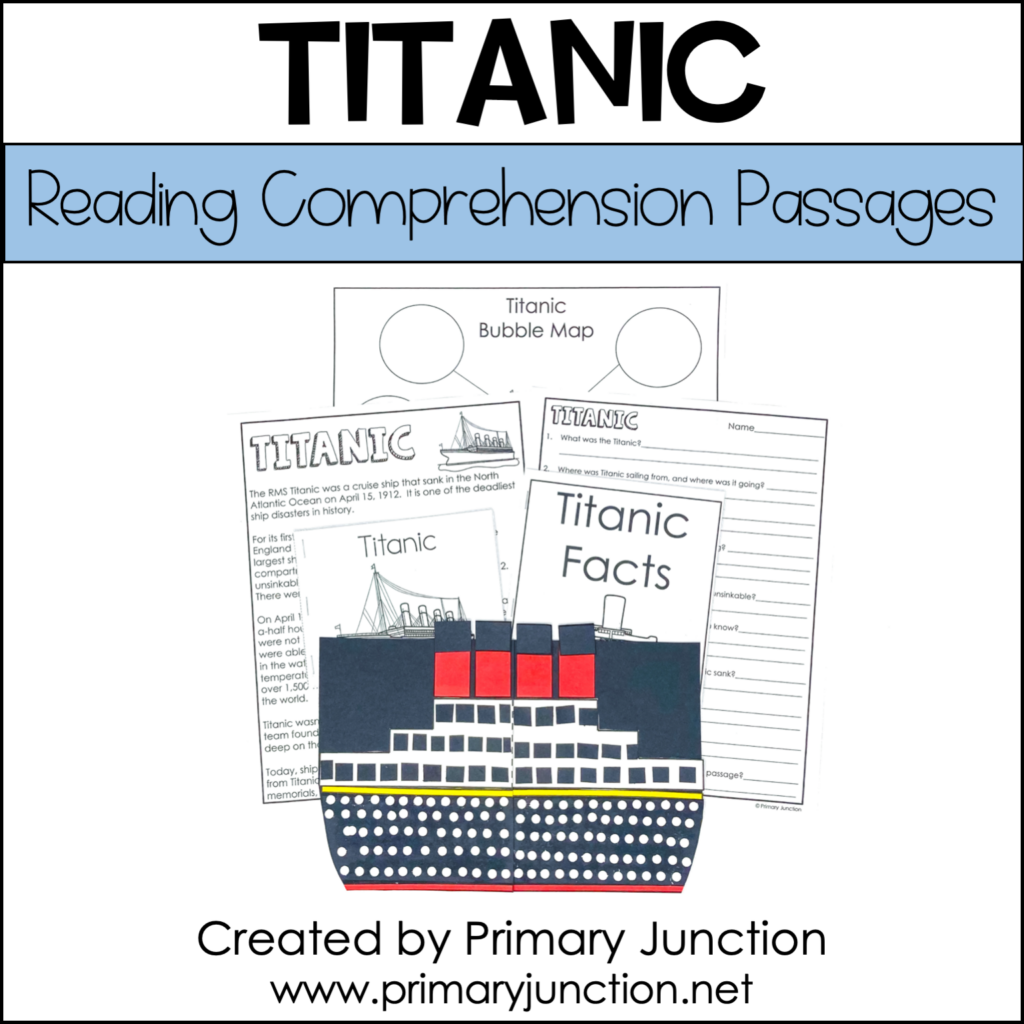 One thing included in this packet is this Titanic craft/writing booklet! 
After students create their Titanic, the booklet opens, and they write about what they learned.  I included differentiated templates, so you can change what goes inside your booklet if wanted.  For ours, we are going to include a Table of Contents, Titanic Bubble Map and write about Titanic Facts, Titanic's Maiden Voyage, The Sinking of Titanic, and Finding Titanic.
Here's a look at the rest of the packet:
Included:
*Titanic Emergent Reader (Color Copy)
*Titanic Emergent Reader (Black and White Copy)
*Titanic Fluency Sheet (Easier Reading)
*Titanic Written Comprehension Questions
*Titanic Fluency Sheet (Challenge Reading)
*Titanic Written Comprehension Questions
*Finding Titanic Fluency Sheet
*Finding Titanic Written Comprehension Questions
*Titanic Facts Student Reader
*Titanic Bubble Map
*Titanic's Maiden Voyage Bubble Map
*The Sinking of Titanic Bubble Map
*Finding Titanic Bubble Map
*Titanic Book Activity (Craft and Writing) – Instructions, Patterns, and Templates
*Titanic Book Suggestions
*Titanic Web Site Suggestions
Complete the form below to receive your free copy: